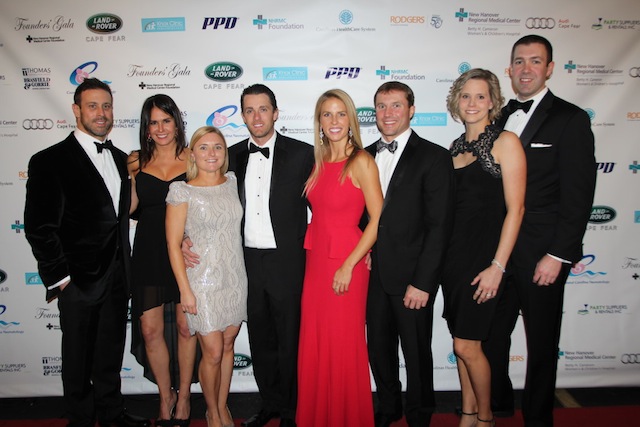 2016 NHRMC Founders Gala
Stary night was the theme this year at the NHRMC Founders Gala. Organizations and companies around the community got together to raise money for the local Children's hospital. Please enjoy our red carpet coverage of this exciting evening.
"The gala, inspired this year by painter Vincent van Gogh's work "The Starry Night," is the premier black-tie event in the area and will be held in the Air Wilmington Hangar at ILM Airport. An amazing variety of shades of blue and yellow will illuminate the venue giving guests the illusion of being underneath the fluid night sky.
Featuring live music, dancing and epicurean delights from Wilmington's top chefs, this yearly event is dedicated solely to supporting the NHRMC Betty H. Cameron Women's and Children's Hospital and is expected to gather more than 600 supporters."-NHRMC Foundation Hosts 16th Annual Founders' Gala-NHRMC.org